Our Story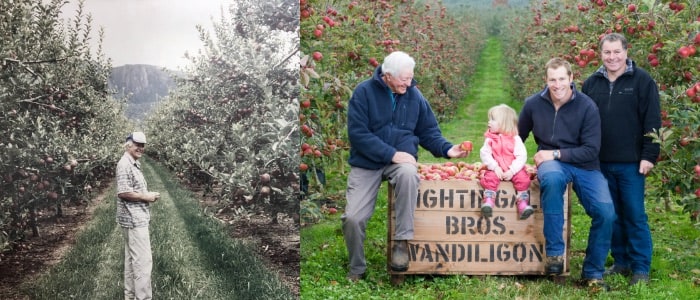 Our Beginnings
Purchasing an apple orchard in 1954, Keith and Alan, the original Nightingale brothers, turned what once was said to be pretty much a chicken pen to not just one but five orchards spread around the alpine region.
"There was no electricity, the roads were rough and the house was no better than a chook pen. It was quite a shock after being so near to Melbourne,"

- Keith Nightingale
Now 60 years and four generations on, the Nightingale family provide crisp juicy apples nationally and if you think they were going to stop at just apples, you'd be wrong. The very popular Alpine Apple Juice came first.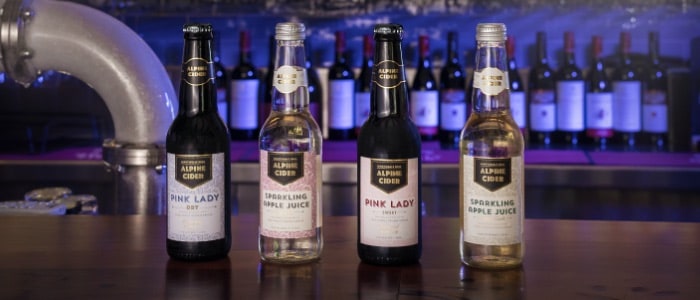 Alpine Cider
It was only a matter of time before the Nightingales started turning Pink Lady apples into Pink Lady cider.  In 2016 Alpine Cider was released, bringing our very own Ciders and Sparkling juice.
"Cider was a step in the right direction for us. Even when everything goes right, a percentage of fruit are touched by nature, whether it's minor skin marks, uneven colour, undersize or oversize. Naturally, we were seeking a way to make this not so pretty fruit attractive again."

- Brad Nightingale
The best apples are grown in places with cold winters and sunny summers.